Hebden wins 2011 HE Atkins Leicester Congress
Congress report
On one of the hottest weekends of the year, the HE Atkins tournament attracted over 100 competitors to the three tournaments. The event was organised by Leicestershire & Rutland Chess Association and ably controlled by Andrew Morley and a small team of helpers. The venue was Regents College, a few minutes walk from the centre of the city. Your webmaster rather optimistically entered the Open and was duly punished ending with a loss to a 12-year old.
The bookstall and equipment was provided by Chess Direct. The analysis and cafe area was spacious and the playing conditions in the main hall were good with plenty of space around each board.
I stayed at the Leicester Ramada and enjoyed the finest full-English I've savoured anywhere in the UK. My good wife also pronounced the hotel to her satisfaction and appropriately near to the main shops. I may be allowed to play here next year.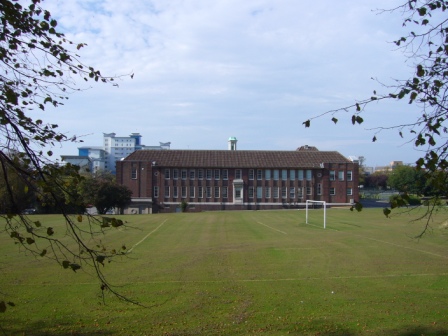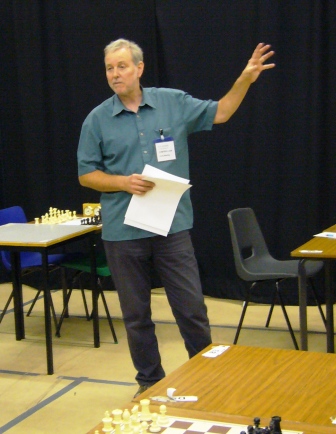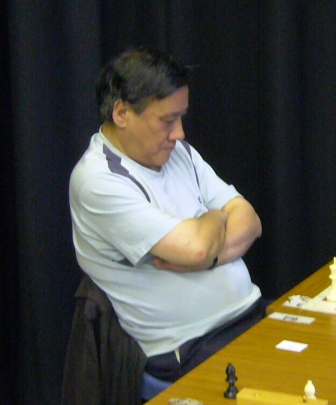 Regents College

Andrew Morley demonstrates the emergency escape procedure

GM Mark Hebden
Winners
Open: Mark Hebden, playing on home ground led from start to finish. He was followed by Hugh Murphy (Hackney, London) and Philip Tozer (Cambridge) on 4 points.
Major: Daniel Broughton (West Bridgford, Nottingham) was first on 4½ points, pursued by Roger Greatorex (Llangollen, Wales) and Andrew Lake (Boldmere, Birmingham) on 4 points.The under-155 grading prize was shared by Steve Edwards (Boldmere, Birmingham) and David Grobler (Stannington, Yorks); the under-145 grading prize was won by Alan Ruffle (Swadlingcote, Derbys).
Minor: First was shared by Hart (Swallow Inn, Leics) and Louise Coxon (Solihull, Warks) on 4½ points. Timothy Allen (Battersea, London) was third. The under-120 grading prize was shared by Owen Robinson (Northampton Juniors) and John Manger (Heathcote Arms, Blaby, Leics); the under-110 prize was shared by Alan Fraser (Beckenham & Bromley, London) and Seth Tsang (Northampton Juniors).
For full cross-tables and results, visit Leicester & Rutland Chess Association.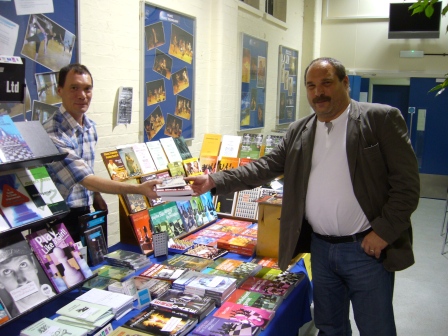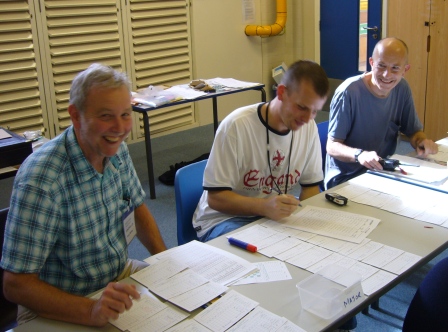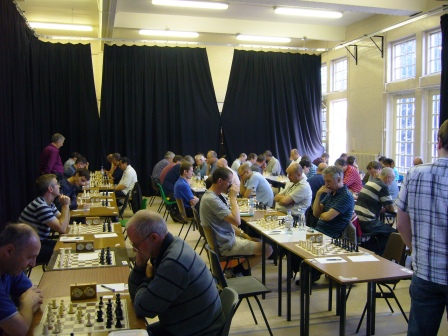 Chess Direct bookstall

Andrew Morley and team

The main playing hall